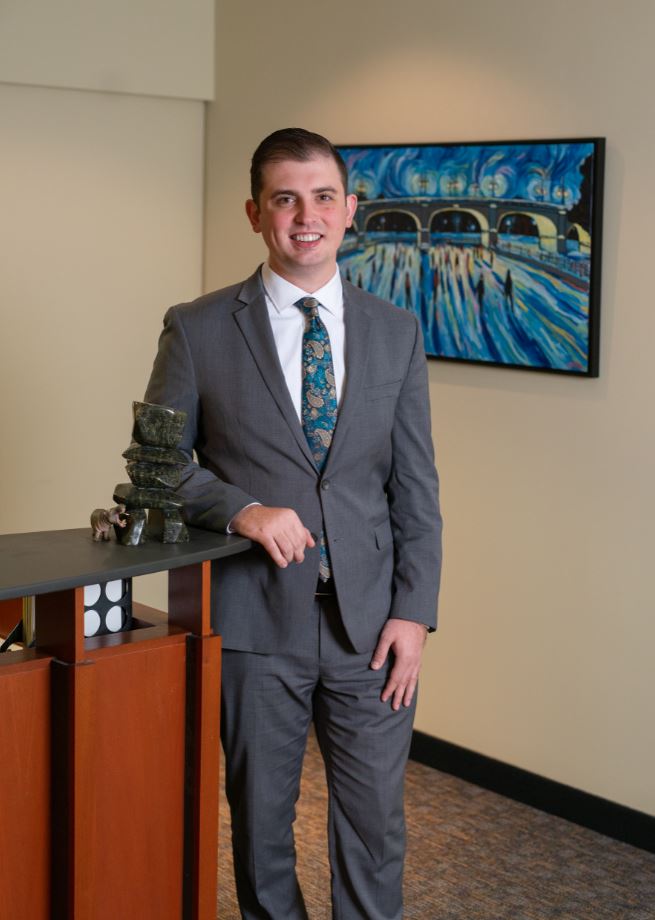 Lindsay McLellan
ASSOCIATE
Cole was called to the Ontario Bar in June of 2021. He completed his Law Degree at Lakehead University in 2020. Prior to his studies in Thunder Bay, Cole attended Carleton University here in Ottawa and received his Bachelor's Degree in Legal Studies in 2016.
Cole represents unions and employees, helping them navigate employment and labour disputes. He assists clients who have been wrongfully terminated, mistreated in the workplace, or have been harassed or discriminated against at work. Cole reviews employment contracts and assists clients who have been improperly denied insurance benefits.
Before joining the Jewitt McLuckie & Associates team, Cole spent a year working with Lakehead University Community Legal Services. In this role, he travelled to Northern Ontario communities and reserves to provide legal assistance. In addition to his legal clinic work, Cole completed a practice placement at the Crown Attorney's Office in Thunder Bay. While on this placement, he worked in the courts of Thunder Bay and Northern Ontario, some of which were only accessible by plane.
Cole's interest in labour law began when he first started working with Jewitt McLuckie and Associates in 2014. While attending Carleton University, Cole worked as a member of the support staff team. The experience he gained in the years preceding law school with Jewitt McLuckie and Associates has served him well ever since.
Cole is pleased to be working with the Jewitt McLuckie team in support of the labour movement and employee rights.
Address
1505 Carling Avenue 2nd Floor Ottawa, Ontario K1Z 7L9
Telephone
Toll free: 1-877-809-8484
T: 613.594.5100
F: 613.594.5156