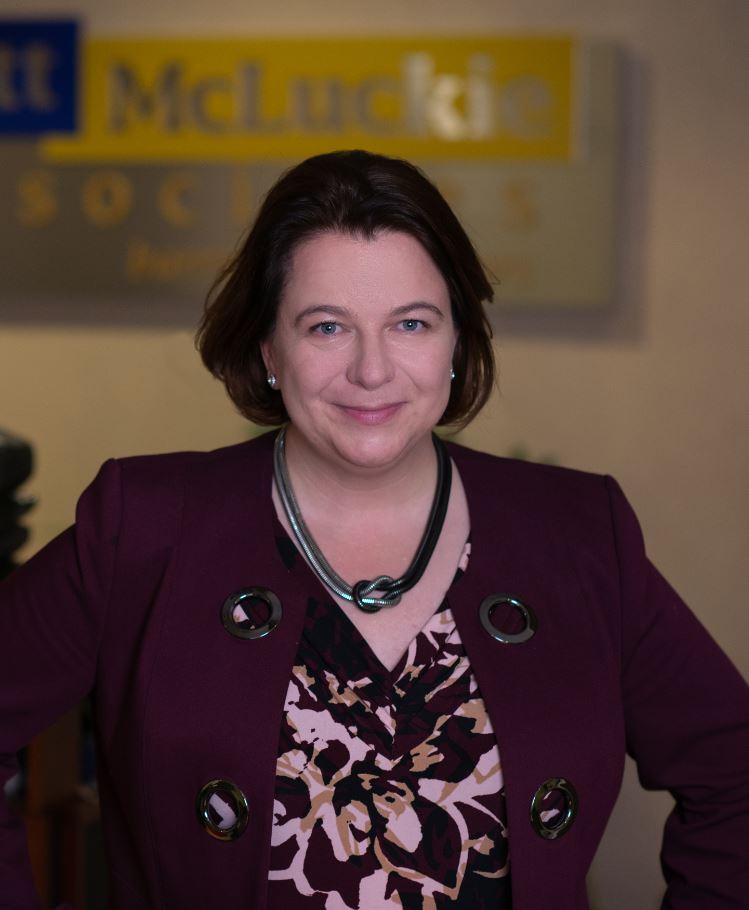 Jaime Lefebvre is a Labour and Employment lawyer with a diverse background and work experience. She has been a member of the Canadian Armed Forces Primary Reserves since 1993 and continues to serve with 28 (Ottawa) Field Ambulance part-time. She has worked as a Medical Assistant for 27 years. Jaime was the first woman to become a Regimental Sergeant Major (RSM) at 28 (Ottawa) Field Ambulance. Her military service has included a variety of experience including the Ice Storm domestic response and an operational tour to Bosnia-Herzegovina. Jaime also worked for the Directorate of Mental Health where she developed a passion for mental health. During her full-time service as a Medic in the Canadian Armed Forces, Jaime competed a Bachelor of Military Arts and Sciences through the Royal Military College of Canada Distance learning program.
Jaime graduated from the University of Ottawa Law school in 2014 and is no stranger to hard work. She attended law school as a mature student while her husband was away with the military for four years. She single-parented her three children and worked part-time while attending law school.
Jaime first worked at Jewitt McLuckie when she was completing the Law Practice Program in 2015. Jaime credits her time at JMA for solidifying her passion for the law and social justice. She went on to work at the Community legal Services of Ottawa for 4 ½ years serving low income members of the community. She practiced Immigration and Refugee law as well as housing law and other aspects of poverty law. Jewitt McLuckie welcomed Jaime back as an associate in February 2020.
Jaime is a proud mother of three and supports her partner's ongoing career in the military. She is a co-creator of an Indigenous book club and enjoys reading, beading, feminist cross-stich, the outdoors and cycling.
Address
1505 Carling Avenue 2nd Floor Ottawa, Ontario K1Z 7L9
Telephone
Toll free: 1-877-809-8484
T: 613.594.5100
F: 613.594.5156